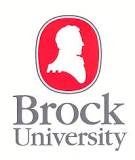 Address:
500 Glenridge Ave., St. Catharines, Ont., L2S 3A1 Canada
Website:
http://www.brocku.ca/social-sciences/graduate-programs/psychology
School Description:
Why Brock?
We nurture both sides of the brain
Our unique philosophy takes students beyond the pursuit of academic excellence.
Brock is a place where left-brain and right-brain thinking come together. Students develop rational/analytical thinking in concert with their emotional/creative sides. We view community involvement as crucial to developing intelligent, well-rounded members of society.
Our rigorous undergraduate, graduate and doctoral programs include experiential learning opportunities and one of Canada's largest co-op programs. Our cross-disciplinary and interdisciplinary programs offer multi-faceted degrees that help students build careers and get jobs.
We're growing
For a decade, Brock has had the second-highest growth of students of any Ontario university.
More than $300 million in construction has been committed or commissioned to expand the campus. In recent years, we've constructed:
Construction is ongoing for the Cairns Family Health and Bioscience Research Complex, a state-of-the-art facility where students and professors will explore new frontiers in green science and health and wellness.
And in downtown St. Catharines, work has started on the Marilyn I. Walker School of Fine and Performing Arts, a landmark campus that will support digital media and creativity, and help revitalize downtown St. Catharines.
We're green
Brock has a park-like setting atop the Niagara Escarpment in Ontario's Niagara peninsula. Brock's campus is part of a UNESCO Biosphere Reserve.
We have the numbers to back it up
Consider the following:
When students from across our seven faculties gave their ratings to the Globe and Mail Canadian University Report, Brock was one of Canada's top medium-size institutions in terms of quality of education, quality of teaching and most satisfied students.
With 18,000 students and nearly 600 faculty, we're small enough to be intimate, big enough to be world-class and in demand among international students.
We care
Brock provides opportunities for social and academic growth that don't exist at larger universities, like access to professors. Our emphasis on moderate class sizes in seminar settings makes more students full participants in the learning experience.
Brock University is a special place that's worth a visit.
Undergraduate Program Description
General information about Department of Psychology program requirements and course descriptions is available in the current Brock University calendar.Please follow this link.
We have a new online system for booking academic advising appointments. Please see the information available here to 
book an appointment
.
The links that are provided will direct you to a variety of web pages that will inform you about studying PSYCHOLOGY AT BROCK.
Psychology Major's Manual: Essential Information for Psychology Majors (coming soon)
Expanded Course Outlines (2012/13)
Graduate Program Description
raduate Program
 MA & PhD Programs
Our graduate program has been designed to provide intensive research training and to develop the capacity for a critical and scholarly approach to issues in each of the three focus areas: Behavioural Neuroscience, Lifespan Development, and Social/Personality. The relatively small size of our program affords our graduate students many opportunties to interact intensively with faculty, play an important role in faculty research laboratories, and be mentored carefully by their supervisors.
Students have the opportunity to develop breadth as scholars through participation in courses such as the focus area research seminars. For PhD students, the acquisition of applied and job-related skills is facilitated through the completion of one of three apprenticeship credits: Teaching, Research, and Community.
Listed to the right are links to pages for specific information about the program. For general information about graduate programs at Brock, including funding information, deadlines, scholarships, etc., please see this website: http://www.brocku.ca/gradstudies.